Inspiration and Design
---
Whether you are new to Canvas or a seasoned user, the Emory Instructional Technology & Design Team can help you optimize your courses through our dedicated training cohort programs. Learn how to create aesthetic and well-organized homepages and course designs, as well as plan creative uses of technology that engage learners.
Teaching with Canvas Program
---
Teaching With Canvas (TWC) is a 7-week faculty training program that encourages sustainable development of Canvas courses and fosters instructional innovation. It involves a mix of virtual, in-person, and self-paced interactions, and emphasizes the importance of inclusive and innovative teaching strategies. Participants in the TWC program can focus on one or more key areas such as course design, engagement strategies, and data analysis. Participants receive a $500 stipend upon completion of the program.
Learn More about TWC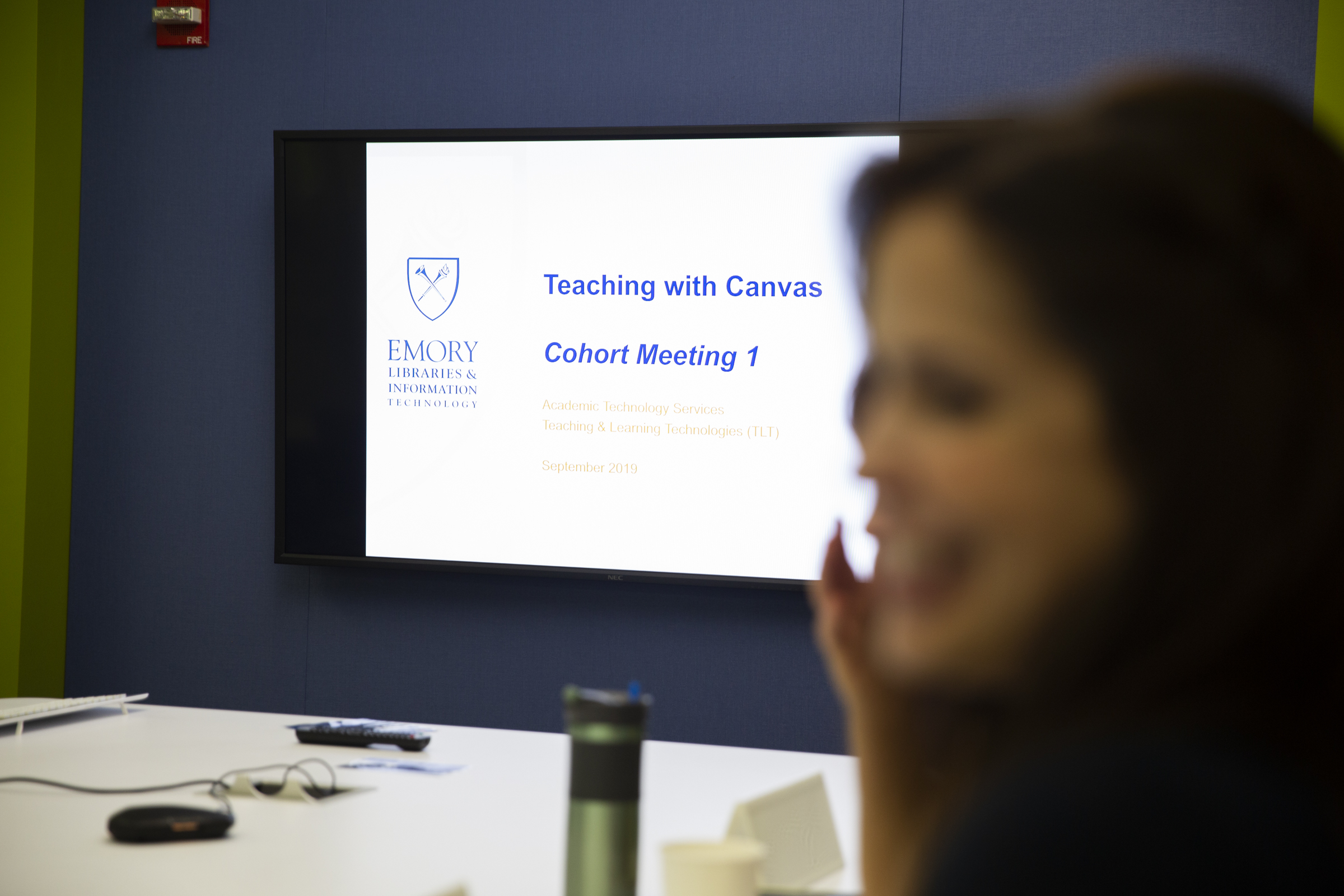 Universal Design for Learning in Practice
---
Universal Design for Learning in Practice is a four-week faculty training program focuses on implementing Universal Design for Learning (UDL)—a pedagogical framework that caters to students of varying abilities, backgrounds, and identities—into Canvas courses and teaching practice. The program's aim is to simplify the design process and improve student outcomes, especially in terms of accessibility. The program includes face-to-face sessions and online meetings via Zoom, and features in-depth discussions, hands-on applications, and practical exercises on UDL principles, course organization strategies, assessment design, and syllabus workshops.
Learn More about UDL